Special Processes Overview
Supporting both internal capabilities and sub-contract service, IMP Aerostructures utilizes NADCAP certified, special process capabilities to protective coat and finish aerospace detail parts.
As part of our full service offerings IMP Aerostructures also provides non-destructive testing, aqueous cleaning, chemical processing, priming and finish painting.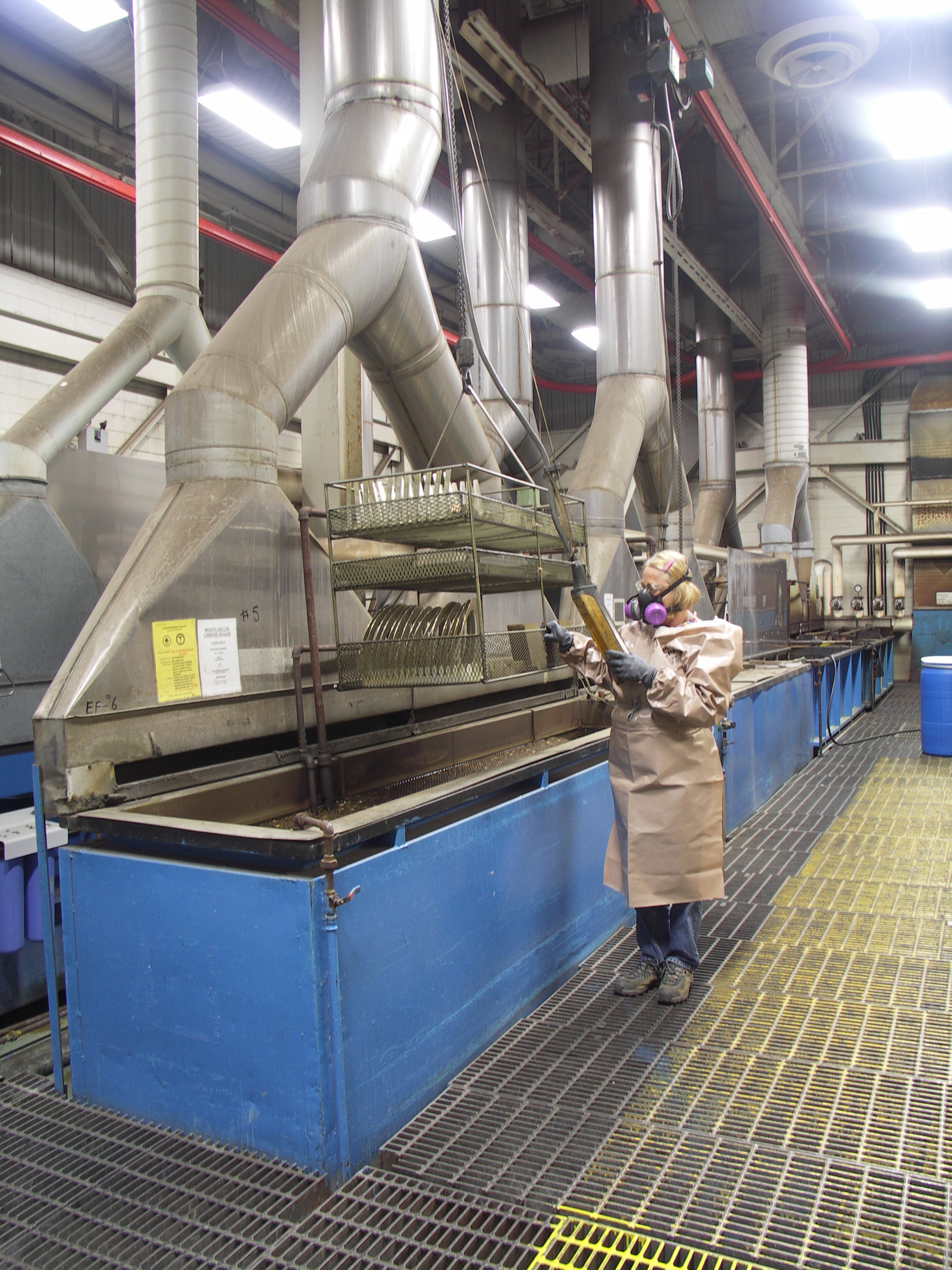 IMP Aerostructures provides special process services that are approved by many of the aerospace Industries OEM's, including Boeing, Lockheed, Airbus, Bombardier and Bell Helicopter. Services provided include:
Liquid Penetrant Inspection,
Ultrasonic Inspection,
Boric Sulphuric Anodize,
Chromic Acid Anodize,
Alodine 1200, and
Phosphoric Acid Anodize.
With process tanks sized at 168" IMP has the capacity the for large size and high volume detail parts through its processing lines.